[***Trigger warning*** This post contains violence and rough language–in some ways similar to the weather in a changing climate.]
Shakespeare and aging?
Old.
Yep. How well we know it.
As we know him, the old one. Old scratch. The ancient adversary. Everything about him familiar, and all old. Old as the salt we throw over our shoulders to keep him behind us. Old as the hills, with eyes or without, whether with Steinbeck's dark inhabitants or seemingly empty. Old as kisses. Old as angels. Devils. Demons. All the same. Old.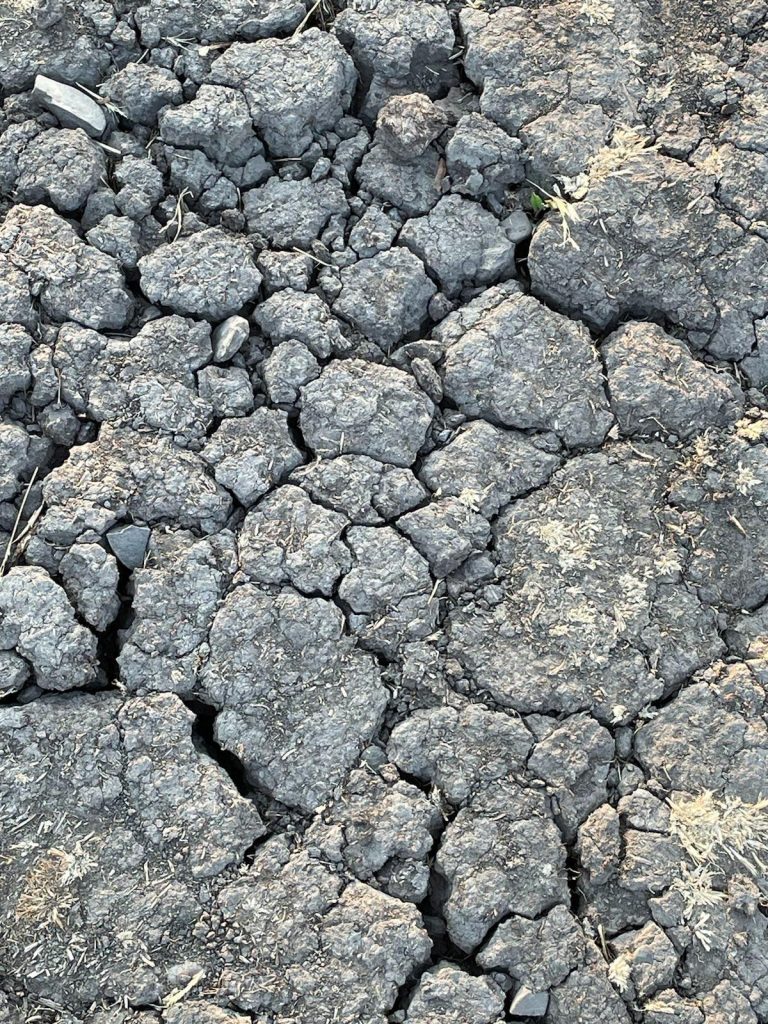 Old as the earth and older. Older than the sun. As old as night and the cries of owls, their howlet's wings destined for hell broth. We know it. The bell rings and it rings for thee. It invites us whether or not the sure and firm set earth hear our steps, whether Brutus so unkindly knocked or no. Maybe leaving us alone. Maybe not.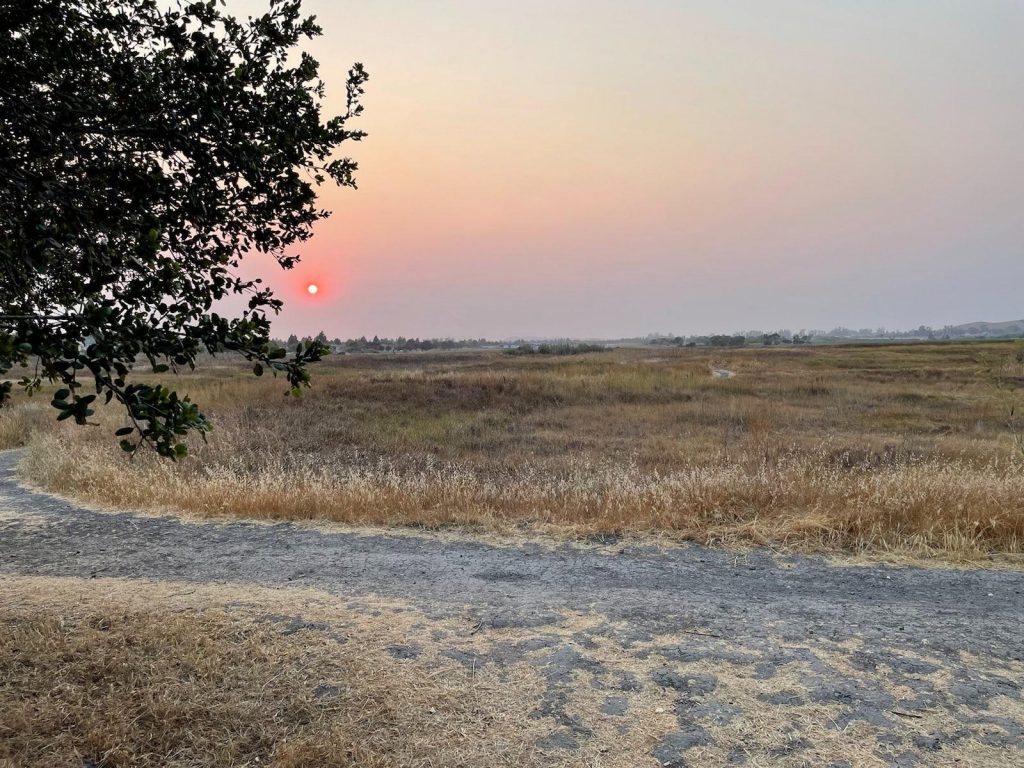 Age brings its own alone. For solitude is the curse and blessing which comes with age. It draws up a chair at the table, near enough to the fire on the long winter night. Grandfather lives too long and all his old cronies go before him into that good night. The cold season of old age knows only wind and brandy for companionship, as Frost would tell us. Philip Hoare writes of winter:
Winter is a lonely season. That's why I like it. It's easier to be alone; there's no one there to notice. In the silence that ascends and descends at either end of the abbreviated day, there's room to feel alive. The absence makes space for something else. I must keep faith with the sea. Swimming before dawn, I must leave my bike light on so that I can see where I left my clothes. Once the waves washed them clean away, leaving me to wade after them.
The sea doesn't care, it can take or give. Ports are places of grief. Sailors declined to learn to swim, since to be lost overboard – even within sight of the shore – and to fight the waves would only ever extend the agony. You can only ever be alone out there.*
Yet, so often alone is not exactly alone, because that's when thoughts come. Old thoughts. Old deeds. Old words spoken too hotly, things done too rashly. Our past swims up out of the sea and comes in through the open portal to sleep another night in the upper berth.
Satan. The old enemy. Old. Not the old joke — anagram of 'Santa', although both are old enough to be timeless and both might have white beards. Well, Santa has a white beard. At least we're pretty certain that he does. He goes everywhere, not that we usually see him directly.
Yet, like that other one, the more adversarial one, the bb pellets that run all over when we load the air rifle, his influence may be readily apparent. Is Milton telling us that being bad is more fun than being good?
Parents assembling this or that unto the almost dawn of seasonal mornings. Needing batteries. Missing this or that and all the winter season will be damned. Is this not damnation?
Perhaps there is something to the Santa Satan after all. Santa down the chimney. Fire and ashes. Smoke. Personage emerging from the flames. Of the flames. Lake of fire. Long dead fires. Ashes in the hearth.
The age getting into our bones. Snake Plissken? Thought he was dead. Rooster Cogburn? Too old. Too fat. Like Santa.
Yet sometimes the old fat man can still be a kind of hero. Or perhaps the anti-hero.
The same scene from the film and its remake. The same standoff scene two ways, or one way–one imitating the other. The first scene, directed by Henry Hathaway with John Wayne starring as bounty hunter Reuben "Rooster" Cogburn, Robert Duvall as "Lucky" Ned Pepper, Kim Darby as Mattie Ross, and Glen Campbell as La Boeuf:
And the same scene, in the Paramount remake of True Grit, as directed by the Cohen brothers in 2010, with Jeff Bridges in the role of the aging Cogburn, Barry Pepper as Ned Pepper, Hailee Steinfeld as Mattie Ross, and Matt Damon as La Boeuf:
Even the more recent remake of this film is getting old now. But then these characters and situations are old. Archetypes. Old scratch with a six gun.
We know these scenes. Even those we haven't seen are familiar, because the western strips the basic violence inherent in so much of human mythology down to the bare walls. Good versus evil. We fight against the villains, even when they are ourselves. And the evil is an old evil, a lurking evil–known to us and long in our company. Westerns represent pure myth in the vernacular of the American frontier–itself an often hypermasculine, mythic landscape promiscuous with violence itself.
When it comes to approaching the end of life, sometimes the anti-hero is only good at hastening the end. The aging avenger, the angel of death who has grown old and tired because death is the only gift that they can finally bring to anyone–laying waste to evil even when it poses as good. And sometimes the anti-hero isn't much of a hero at all, no matter how good the character might be at what he does.
Age changes some things, and leaves others as they are. Human nature? Tennyson's Nature remains on the page, red in tooth and claw. Age may make us hungry, desperate, tired. Desperadoes don't really ride fences but if their innate violence turns inward, it tends to fester, increasing in intensity.
Aren't you getting a bit far afield? Leading us off the straight and narrow as the old one might do? Leading us into a dark field filled with Error's haphazard stones? Where's the Shakespeare?
Really? After all this time? If you speak of the devil, he will appear. Don't you know by now? Shakespeare will certainly be here soon, or at least his devils will arrive.
Prince Hal, in a bit of playacting in an Eastcheap tavern, acts as his father (King Henry IV) for a moment versus Falstaff's own version of the prince:
PRINCE: (as King) The complaints I hear of thee are
grievous.
FALSTAFF: (as Prince) 'Sblood, my lord, they are false.
—Nay, I'll tickle you for a young prince, i' faith.
PRINCE: (as King) Swearest thou? Ungracious boy,
henceforth ne'er look on me. Thou art violently
carried away from grace. There is a devil haunts
thee in the likeness of an old fat man. A tun of man
is thy companion. Why dost thou converse with that
trunk of humors, that bolting-hutch of beastliness,
that swollen parcel of dropsies, that huge bombard
of sack, that stuffed cloakbag of guts, that roasted
Manningtree ox with the pudding in his belly, that
reverend Vice, that gray iniquity, that father ruffian,
that vanity in years? Wherein is he good, but to taste
sack and drink it? Wherein neat and cleanly but to
carve a capon and eat it? Wherein cunning but in
craft? Wherein crafty but in villainy? Wherein villainous
but in all things? Wherein worthy but in nothing?
FALSTAFF: (as Prince) I would your Grace would take
me with you. Whom means your Grace?
PRINCE: (as King) That villainous abominable misleader
of youth, Falstaff, that old white-bearded Satan.
FALSTAFF: (as Prince) My lord, the man I know.
PRINCE: (as King) I know thou dost.
FALSTAFF: (as Prince) But to say I know more harm in
him than in myself were to say more than I know.
That he is old, the more the pity; his white hairs do
witness it. But that he is, saving your reverence, a
whoremaster, that I utterly deny. If sack and sugar
be a fault, God help the wicked. If to be old and
merry be a sin, then many an old host that I know is
damned. If to be fat be to be hated, then Pharaoh's
lean kine are to be loved. No, my good lord,
banish Peto, banish Bardolph, banish Poins, but for
sweet Jack Falstaff, kind Jack Falstaff, true Jack
Falstaff, valiant Jack Falstaff, and therefore more
valiant being as he is old Jack Falstaff, banish not
him thy Harry's company, banish not him thy
Harry's company. Banish plump Jack, and banish all the world.
PRINCE: I do, I will.

1 Henry IV, 2.4.457-97.
As we noted, speak of the devil and he appears–in this case in the likeness of an old fat man. Hal's description of Falstaff contrasts Falstaff's own self description:
A goodly portly man, i' faith, and a
corpulent; of a cheerful look, a pleasing eye, and a
most noble carriage, and, as I think, his age some
fifty, or, by 'r Lady, inclining to threescore; and now
I remember me, his name is Falstaff. If that man
should be lewdly given, he deceiveth me, for, Harry,
I see virtue in his looks. If then the tree may be
known by the fruit, as the fruit by the tree, then
peremptorily I speak it: there is virtue in that
Falstaff; him keep with, the rest banish.

1 Henry IV, 2.4.435-44.
Falstaff's portrait of himself as Hal's virtuous companion sidesteps his age by euphemizing it. He glosses. Falstaff describes himself as only "some fifty" or "inclining to threescore", whereas Hal minces no words with the "old fat man". Falstaff's Falstaff 'inclines' while Hal's 'haunts'.
Hal's Falstaff is a "trunk of humors", a "bolting-hutch of beastliness", a "swollen parcel of dropsies", all of him an abominable misleader of youth. Falstaff's Falstaff remains a virtuous "tree", to be pitied for his age. Instead of a drunken whoremaster, he is "merry"–a "goodly portly man", "corpulent", "of a cheerful look, a pleasing eye, and a most noble carriage".
Yet, however he wrangles the verbage, Falstaff remains old, and we tend to associate age with evil. This association isn't merely a matter of decay or decrepitude. It isn't merely that age may become a process of dissolution, of falling away. It is not about losing friends, possessions, and even memories. It isn't only the "second childishness and mere oblivion" cited by Jaques in his famous "seven ages of man" speech in As You Like it. It isn't merely that we find age threatening or unpleasant.
It is more than that. Age walks hand in hand with evil. Age is not only undesirable for its deleterious effects on the human mind and body, but it is also often seen as an undesirable characteristic in a moral sense. The wise elder may be an archetype, but the devil, in his 'old scratch' form seems even more well established. Nearly as old as God, and older than the earth. The adversary is older than any wise elder excepting the Almighty itself. 'Old' may not be an exact equivalent of 'evil', but the two ideas never drift far apart from each other.
Setting aside the countless motion picture or television promotional trailers that begin with a deep voice intoning some kind of 'ancient evil', we can see the idea of age and evil bundled together in countless places. Early modern drama is replete with it.
There are exceptions too. When Henry V walks through the camp in disguise on the night before the battle with the French, he is challenged at one point.
WILLIAMS: We see yonder the beginning of the day, but
I think we shall never see the end of it.—Who goes
there?
KING HENRY: A friend.
WILLIAMS: Under what captain serve you?
KING HENRY: Under Sir Thomas Erpingham.
WILLIAMS: A good old commander and a most kind
gentleman. I pray you, what thinks he of our
estate?
KING HENRY: Even as men wracked upon a sand, that
look to be washed off the next tide.

Henry V 4.1.92-102.
And there is the friendly old. Sir Thomas Erpingham is described as "A good old commander and a most kind gentleman." The description is made in passing of an absent character, and it is not germane to the main discussion about the vagaries of war or the king's mortal understanding.
Still, 'old' more frequently has negative connotations. At the least, advancing age suggests death's inexorable approach, as Shakespeare's sonnet 73 describes it:
That time of year thou mayst in me behold
When yellow leaves, or none, or few, do hang
Upon those boughs which shake against the cold,
Bare ruin'd choirs, where late the sweet birds sang.
In me thou seest the twilight of such day
As after sunset fadeth in the west,
Which by and by black night doth take away,
Death's second self, that seals up all in rest.
In me thou see'st the glowing of such fire
That on the ashes of his youth doth lie,
As the death-bed whereon it must expire
Consumed with that which it was nourish'd by.
This thou perceivest, which makes thy love more strong,
To love that well which thou must leave ere long.
Even in titles, 'old' seldom suggests good. The idea of age is less likely to be associated with nobility than it is with dissolution and vice.
Thomas Middleton's A Trick to Catch the Old One*** is a case in point. A young lover, Theodorus Witgood, has mortgaged his estate to his uncle, Pecunious Lucre. Witgood is in love with Joyce, whose own uncle, Walkadine Hoard, is equally old and unscrupulous. Can Witgood rescue his fortune and future happiness from his avaricious uncle? Therein lies the 'trick' of the title. Notably, the play's title is not "A Trick to Catch Old Uncle". Middleton's title implies catching the 'old one', which is yet another name for the devil.
Like the devil, the old one in the play must be tricked in order for young love to take its free course. Not enough in itself, virtue must outwit aged vice. Virtuous youth is pitted against the adversary, against age, against the settled quality of inevitable decay.
Middleton's play inspired Philip Massinger's later play A New Way to Pay Old Debts.**** In Massinger's play, the central character is the villain Sir Giles Over-reach, who is pitted against Frank Wellborn and Tom Allworth. Again, we see the pattern of youthful fortune and romance being threatened by villainy personified in a single character. Yet here, the villain need not necessarily be so very old. Instead, it is the debts themselves which are 'old'. They are a manifestation of an ancient lack, an emptiness, a deficit hanging over the younger characters and impeding their fortunes.
Shakespeare's resolution of the tug of war that Falstaff plays against Hal goes far beyond a mere play of words, for in the end, the opposition of age and vice against youthful nobility remains deadly serious in ways that it influences king and country. A 1989 film version of Henry V, adapted and directed by Kenneth Branagh, weaves in some of the above dialogue from Henry IV part 1 as a flashback to make the point:
At the end of this moment, Pistol and Nym are reconciled and these men, who are obviously growing older, head off to war in France. It is an ominous moment, in a sense. The old glue which once held their company together has dissolved. Falstaff has gone to his grave broken hearted at Hal's rejection, and all that seems to be left are a ragged group of aging men. One can hardly help thinking that old men often do not often fare so well in war.
It is often noted that when Hal becomes King Henry V, he must transcend his boyhood in the alehouses. He has made his study of the fringes of society over which he will rule, and he must abandon the social scaffolding which helped him deepen his understanding of people like Quickly, Bardolph, Pistol, and Nym. Like a prospective employer, a university for example, in order to maintain his seat of power, a king must surround himself with younger, cleverer, and more agile blood. His counselors and teachers must be more recently schooled, and it is best if their understanding of modern trend is innate.
Old men (and old women too) age away from the world. They know less and less of contemporary issues, or of the real modern problems facing the world or of those problems' potential solutions. After all, the aging population can barely navigate the internet, and when they do, they join outmoded online social platforms like Facebook, for example, which widely betrays not only their own privacy, but also their naiveté about the potential hazards of their behavior.
When they do understand something, their understanding may be tinged with baseness. Even their most animated conceptions may be laced with the vice which they have encountered repeatedly in their long lives.
In the end, the aging ones may drink to muster something–to recapture youth, or to numb the pain of growing old. The elder becomes a strange mix of frightened and frightening, of true grit and the unforgiven. Seldom needed, often forgotten and forsaken, they turn to what they can to fill increasingly empty nights and days.
Robert Frost described it too, this mutual emptying of an elder's inside and outside worlds:
An Old Man's Winter Night

All out of doors looked darkly in at him
Through the thin frost, almost in separate stars,
That gathers on the pane in empty rooms.
What kept his eyes from giving back the gaze
Was the lamp tilted near them in his hand.
What kept him from remembering what it was
That brought him to that creaking room was age.
He stood with barrels round him—at a loss.
And having scared the cellar under him
In clomping there, he scared it once again
In clomping off;—and scared the outer night,
Which has its sounds, familiar, like the roar
Of trees and crack of branches, common things,
But nothing so like beating on a box.
A light he was to no one but himself
Where now he sat, concerned with he knew what,
A quiet light, and then not even that.
He consigned to the moon,—such as she was,
So late-arising,—to the broken moon
As better than the sun in any case
For such a charge, his snow upon the roof,
His icicles along the wall to keep;
And slept. The log that shifted with a jolt
Once in the stove, disturbed him and he shifted,
And eased his heavy breathing, but still slept.
One aged man—one man—can't fill a house,
A farm, a countryside, or if he can,
It's thus he does it of a winter night.
This gradual emptying out of both the human and the world around them is the real adversary, the real Satan. The evil of age lies not so much in what the aging themselves still need as it does in how little they may be needed. Their words and thoughts are less and less frequently heeded or regarded, if they are ever heeded at all. Younger and cleverer heads go on to do the thinking, run the companies, teach in schools and universities in what is always an increasingly modern world.
Where does this lead us?
Yes, individually we age. We decay. Dissolve. Become empty. Husks of what we were. Owls hooting of youth into a vacant night. And now the world does too.
Mistress Quickly describes Sir John Falstaff's death in terms of the natural world:
He parted ev'n just between twelve
and one, ev'n at the turning o' th' tide; for after I saw
him fumble with the sheets and play with flowers
and smile upon his finger's end, I knew there was
but one way, for his nose was as sharp as a pen and
he talked of green fields.

Henry V 2.3.12-17
Perhaps, as many might be quick to point out, it has been the disregard of older generations which have led the world to the brink of the void. Certainly, Greta Thunberg is right. Politicians everywhere have been panderers to the worst bases of corporate and individual greed. The human world now stands at the very margins of impending emptiness, and previous generations have too long ignored our effects on our climate.
Yet, at this moment we cannot afford to disregard any single human voice which might offer suggestions. We cannot afford to exclude thinkers from participation based on gender, ethnicity, or age. Thoughts which might help to open new perspectives or precipitate new methods may come from any source now–even perhaps from older, more experienced, and increasingly disregarded minds.
When the next tide turns, it may take more with it than just one old Shakespearean character. So, in the eleventh hour before that ebb and flow, it might be worthwhile to set aside the impulse that an elder might have already had his or her say, that they might have had their chance, or might have nothing left to teach. It might be worth one more passing of the talking stick to hear what the elders–not the politicians, but community elders who live amongst–us might say as well. We exclude them, even casually, at our greatest peril.
*Hoare, Philip. The Sea Inside. London: Fourth Estate, 2013, 34. (Highly recommended)
**Unforgiven manipulated the western trope of black and white hats, villains and 'good guys' by populating the western landscape with questionable individuals in all roles, and giving us the central character of Will Munny, a cold blooded killer who, try as he might, has never been really good at anything except killing people.
***A Trick to Catch the Old One was entered in the Stationer's Register in 1607, and the quarto was printed in 1608. Middleton may have written the play around 1605. The first quarto states that it had been acted by the Children of Paul's–one of the popular boys' theatre troups of the time.
****A New Way to Pay Old Debts which was printed in 1633, may have been written in 1625 when the theatres were closed due to bubonic plague. It played until theatres closed in 1642 during the English Civil War, but It was also revived after the Restoration and Sir Giles Over-reach remained a popular villain even into the 19th century.
*****Adapted and directed by Sir Kenneth Branagh, the clip features Branagh as Prince Hal, Robbie Coltrane (who also played Rubeus Hagrid in the Harry Potter movies) as Sir John Falstaff, Richard Briers as Bardolph, Geoffrey Hutchings as Nym, Robert Stephens as Pistol, Dame Judi Dench as Mistress Quickly, and a young Christian Bale as the boy.